Fertility options for 2SLGBTQIA+ families
At RCC, babies are created with PRIDE. Our fertility specialists embrace a diverse definition of family and provide care that is accessible, inclusive, and supportive to all individuals.
Often for members of the 2SLGBTQIA+ community, fertility is not an issue but the journey to create a baby requires accessing treatments through a fertility center. Recognizing these unique needs, RCC actively encourage patients to exercise choice in tailoring the investigations to suit their goals. 2SLGBTQIA+ couples and individuals who wish to become parents can access several treatment options including using donor sperm or eggs, gestational carriers, traditional surrogacy, or directed egg donation from one partner to another.
Our goal at the RCC fertility clinics is to make this journey towards the creation of your family, as positive and special, as it should be.
Inclusion of all gender & sexually diverse people is an important value of RCC. We are continuously striving to create an environment of compassionate belonging where all of the 2SLGBTQIA+ community are supported, valued and respected.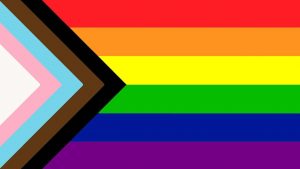 Patient Resources:
LGBTQ Parenting Network (Sherbourne Health Centre):
http://www.lgbtqparentingconnection.ca/home.cfm
List of Canadian Establishments that Process and/or Import Semen for Assisted Conception:
http://www.hc-sc.gc.ca/dhp-mps/compli-conform/info-prod/don/can_semen_est-eta_can_sperme-eng.php#a3
Law Firms Specializing in Third Party Reproduction:
http://www.fertilitylawcanada.com/
http://www.fertilitylaw.ca/
Single Parents By Choice:
http://www.singlemothersbychoice.org/
http://www.parentscanada.com/family-life/single-parenting-by-choice
Contact the specialists at RCC today our doctors will be happy to guide you on the best path to parenthood.