All Your Unspoken Questions About Fertility, Answered by Dr. Corbett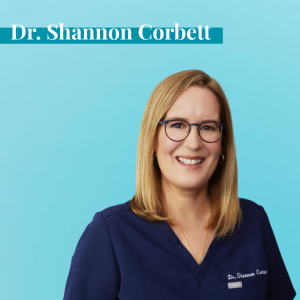 Dr. Corbett, one of the top fertility specialists in the country, discusses and answers what are some of the signs that point to a fertility issue that require the guidance of a specialist.
Is there a specific age cut off for seeing a specialist and how has fertility health become inclusive of gender and sexual diversity.
Read the article "All Your Unspoken Questions About Fertility, Answered"
here
:
---
April 24th – 30th is Canadian Infertility Awareness Week (CIAW)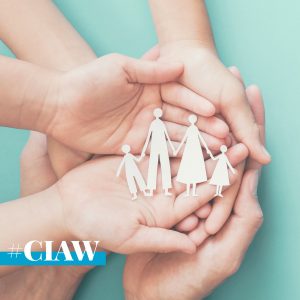 Let's take advantage of Canadian Infertility Awareness Week to be heard. Know that you are not alone. Many can experience challenges when TTC.
It doesn't matter what race, religion, sexuality or economic status you are.
That's why we invite you to participate in Canadian Infertility Awareness Week. This week brings together millions of Canadians who want to remove the stigma and barriers to having a family.
To learn more about this event, please visit the official event website: https://www.ciaw.ca/
To schedule a consultation with our specialists complete the form below
RCC Family: We have expanded and opened new location in Oakville !
Our Oakville clinic is NOW and ready to offer fertility services in your neighborhood.
New additional location, same expert team: RCC Oakville
Starting on Dec 13th 2021, RCC will be expanding to an additional new location in Oakville.
Since 1999, our expert teams have been recognized for their caring expertise, patient centered care and cutting-edge technologies. We have been honored to guide you along a path of reproductive healthcare that is as unique as you are.
Our team is excited to welcome you to our new location
2035 Cornwall Road
Oakville, Ontario L6J 7S2
RCC is proud to sponsor the Fertility Matters Inaugural 6K !
"One in six Canadians are impacted by fertility issues. We believe everyone deserves the chance to build their family, and are proud to support the inaugural #FertilityMatters6k running October 15th-17th. Proceeds will go towards FMC's new national fertility advocacy strategy aimed at achieving equitable access to fertility care across all provinces.
The virtual 6K allows you to participate from anywhere. Our team is ready – we encourage you to sign up as an individual, join a team or donate to another!
For more information  https://www.fertilitymatters6k.ca/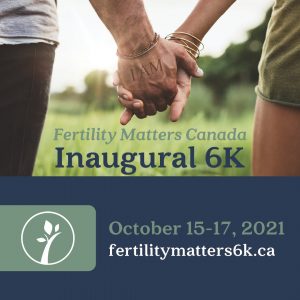 ---
June 30th 2021 – A note from RCC's Lead Embryologist
Did you know?
We are all very concerned about the virus that causes Covid-19 and its presence on surfaces. We are so concerned, that we are using lots of hand sanitizer, aerosol and liquid cleaning agents and disinfecting wipes to clean all our daily surfaces at home, in our car, and even the grocery store!
But all these products contain harsh chemicals that are easily absorbed through the skin on our hands. Aerosols smell great but are circulated in our homes and vehicles and we may be breathing them in. Many of these chemicals are known to have negative effects on embryos, so we need to reduce their use during early pregnancy in case any of them are making their way to the uterus through our bloodstream.
We should always follow public health guidelines but try to reduce the use of chemicals in our daily lives as much as possible.
From your friendly neighbourhood Embryologist,
Pauline Saunders, Lead Embryologist, The Reproductive Care Center.
---
June 8th 2021
To our Muslim friends, family members, patients and colleagues:
We are mourning the tragic, senseless, and heart wrenching loss of valued members of the Muslim Community this past week.
The recent acts of hatred towards this innocent family do not reflect our Canadian values. Let us come together during these trying times and celebrate our differences.
The Reproductive Care Centre is and will remain a place of diversity, providing care and kindness to all human beings. 
Regards,
Dr. Shannon Corbett – Medical Director, Partner
Dr. Clive Lee- Physician, Partner
Dr. Yasmine Usmani- Physician, Partner &
Dr. Dan Nayot- Physician
The Reproductive Care Centre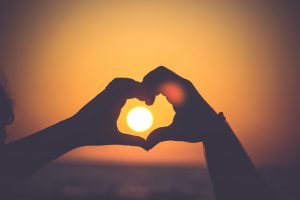 ---
Discussion on COVID-19 vaccine and fertility treatments with Dr. Nayot
Join Dr.Nayot tomorrow morning May 4th at 9:30 am EST for a discussion on the COVID-19 vaccine during fertility treatments.
You can join the discussion via the myMindBodyBaby Facebook page here
Meeting ID: 830 2600 6868
Passcode: 527161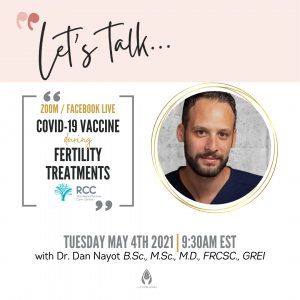 ---
Vaccines now available ! Pregnancy is now part of Phase Two Vaccine Initiative
Dear RCC Patients,
As of  April 23rd, 2021, pregnant women are eligible to receive the COVID-19 vaccine. Pregnancy is now part of the Phase Two Vaccine Initiative. Pregnancy falls under the 'Health Conditions 'at risk' category.
There are certain factors that can put you at greater risk from COVID-19 while pregnant. These include:
Being at the front lines or in a community outbreak situation
Age > 35 years
Obesity (BMI >30)
Pre-pregnancy high blood pressure
Pre-pregnancy diabetes
Asthma
Heart disease
Vaccine appointments can be booked through the Public Health Unit immunization clinics, through the provincial call centre at 1-888-999-6488 or you can also pre-register for the vaccination using the Trillium Health Partners website: http://trilliumhealthpartners.ca/covid-19/A/vaccine.html#starthere
Individuals will be eligible for vaccination with a 16 week (112 day) second dose interval presently.
For those considering the COVID-19 vaccination, our current advice at RCC is to educate yourself with the resources provided below at the end of this update. That being said, the position statement from the SOGC gives specific recommendations to pregnant women who are at high risk of COVID- 19 exposure and complications – this should be considered when contemplating vaccination so an individual can make an informed choice.  In making a decision about whether to get vaccinated, each individual should weigh the risk vs. benefit. Your doctors and nurses at RCC are here to help you navigate these decisions.
If you are interested in reading more about the COVID-19 vaccination, please see the following resources and feel free to book an appointment to talk to your medical team:
https://www.pregnancyinfo.ca/covid/#safety
https://sogc.org/common/Uploaded%20files/Latest%20News/SOGC_Statement_COVID-19_Vaccination_in_Pregnancy.pdf
https://www.pcmch.on.ca/wp-content/uploads/2021/03/COVID-19-Vaccine-Infographic-2021_03_08.pdf
 STAY STRONG. STAY WELL. STAY HOPEFUL. 
Regards,
 Shannon Corbett
Medical Director & Partner, The Reproductive Care Centre
M.D., Division of Women's Health, Trillium Health Partners, Credit Valley Hospital
Clinical Faculty, Lecturer, The University of Toronto
FREE Webinar : How your likelihood of fertility treatment success is determined with Dr. Dan Nayot
Tuesday April 20th 7:30-8:30 pm
Learning about fertility treatments can be overwhelming, and many people have questions about the process and their real chance of success. You may wonder how a specialist evaluates and determines your likelihood of a positive outcome. What factors influence treatment success?
Join Dr. Dan Nayot, one of the top fertility specialists in the GTA, as he answers your questions on fertility and success factors. There will be lots of opportunity to address questions you've always wanted to ask.
Not able to join us live? Register anyway! We'll email all registrants with a recording of the session.
Click here to register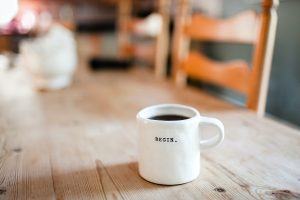 RCC participating in Project Journey: An Online Couples Study About Experiences with Medically Assisted Reproduction !
You and your partner are in the process of medically assisted procreation?
We need your participation ! As part of a study whose objective is to improve the experience of couples in the MAP process, RCC is looking for couples who wish to start a family.
You can participate if :
You and your partner are interested in the study;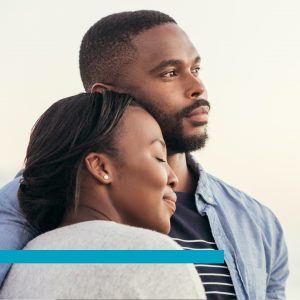 Your first medical tests at the fertility clinic were less than 6 months ago;
You have access to the internet;
You are able to read and speak English or French.
To thank you, a gift certificate of up to $216 will be given to each couple!
** Project Journey is inclusive to all bodies, gender identities, and sexual orientations.**
RCC is pleased to be a part of The Canadian Fertility Show taking place February 6th 2021 (Virtually)
This event will bring together a robust line up of speakers on a variety of topics supporting multiple areas of family planning. RCC physician Dr.Dan Nayot will be speaking about Innovations in Endometrial Receptivity Assessment Tools .  To learn more about this event or to purchase tickets visit the 2021 Canadian Fertility Show.

---
Dr.Dan Nayot from RCC joined Mary Wong to discuss Chromosomal PGT-A Testing
When you are doing IVF, you want to know that you are doing everything you can to increase your chances of conceiving a healthy baby. One of the ways fertility clinics say they may improve your chance of a successful pregnancy is through chromosomal testing of your embryos known as PGT-A or Preimplantation Genetic Testing for Aneuploidies or CCS (Comprehensive Chromosome Screening). As much as it sounds awesome, it does not guarantee a baby. Fertility Doctor @dan.nayot talks about the pros and cons of PGT-A so you can see if this is something that you want to sign up for.
---
RCC'S Medical Director, Dr.Shannon Corbett, appeared on Canada's Global News to discuss the diagnosis of unexplained infertility.
---
Dr. Shannon Corbett 
RCC's Medical Director, Dr. Shannon Corbett, appeared on Canada's Global News to discuss the diagnosis of "unexplained infertility". Click here to watch the segment now.