RCC participating in Project Journey: An Online Couples Study About Experiences with Medically Assisted Reproduction !
You and your partner are in the process of medically assisted procreation?
We need your participation ! As part of a study whose objective is to improve the experience of couples in the MAP process, RCC is looking for couples who wish to start a family.
You can participate if :
You and your partner are interested in the study;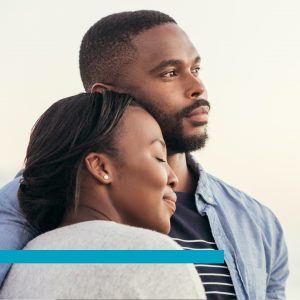 Your first medical tests at the fertility clinic were less than 6 months ago;
You have access to the internet;
You are able to read and speak English or French.
To thank you, a gift certificate of up to $216 will be given to each couple!
** Project Journey is inclusive to all bodies, gender identities, and sexual orientations.**
RCC is pleased to be a part of The Canadian Fertility Show taking place February 6th 2021 (Virtually)
This event will bring together a robust line up of speakers on a variety of topics supporting multiple areas of family planning. RCC physician Dr.Dan Nayot will be speaking about Innovations in Endometrial Receptivity Assessment Tools .  To learn more about this event or to purchase tickets visit the 2021 Canadian Fertility Show.

---
Dr.Dan Nayot from RCC joined Mary Wong to discuss Chromosomal PGT-A Testing
When you are doing IVF, you want to know that you are doing everything you can to increase your chances of conceiving a healthy baby. One of the ways fertility clinics say they may improve your chance of a successful pregnancy is through chromosomal testing of your embryos known as PGT-A or Preimplantation Genetic Testing for Aneuploidies or CCS (Comprehensive Chromosome Screening). As much as it sounds awesome, it does not guarantee a baby. Fertility Doctor @dan.nayot talks about the pros and cons of PGT-A so you can see if this is something that you want to sign up for.
---
RCC'S Medical Director, Dr.Shannon Corbett, appeared on Canada's Global News to discuss the diagnosis of unexplained infertility.
---
Dr. Shannon Corbett 
RCC's Medical Director, Dr. Shannon Corbett, appeared on Canada's Global News to discuss the diagnosis of "unexplained infertility". Click here to watch the segment now.